THE COLLECTION: SLASH STANDARD EDITION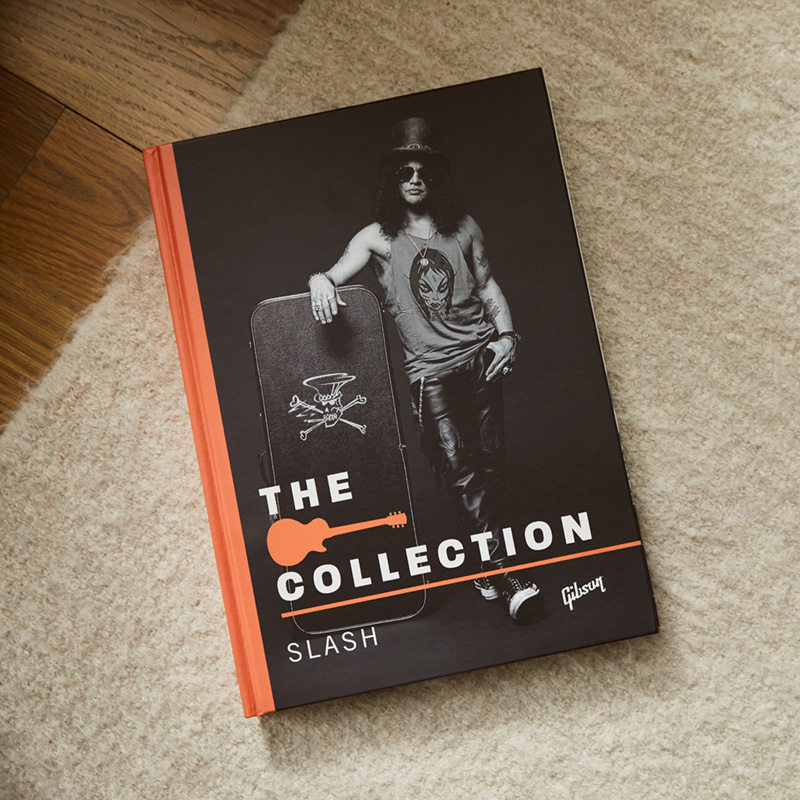 Few artists have had as profound an impact on modern music as Slash. From Guns N' Roses to Slash's Snakepit, Velvet Revolver, and four acclaimed albums with Myles Kennedy & The Conspirators, Slash has brought his inimitable style and swagger to each project.
In the process, he has influenced countless guitarists and musicians across generations and genres — and has amassed a staggering collection of about 400 guitars, from holy-grail vintage pieces to prototype Gibson signature models, to guitars made by B.C. Rich®, Guild®, boutique acoustic luthiers, and plenty more besides.

The Standard Edition of The Collection: Slash is a 364-page hardcover book measuring 240 x 340 mm (9.45 x 13.39"). It is lavishly illustrated with numerous photos of the guitarist and his impressive guitar collection, shot by the Gibson team and legendary rock photographer Ross Halfin, whose relationship with Slash extends back to an early Guns N' Roses portrait session from 1986.

Accompanying the imagery will be insights drawn from brand new, exclusive interviews with Slash himself. Written and edited by Gibson editor-in-chief Chris Vinnicombe, The Collection: Slash is a must-have for both Slash fans and those who admire fine guitars.