THE BLACK CROWES BY Ross Halfin (STANDARD EDITION)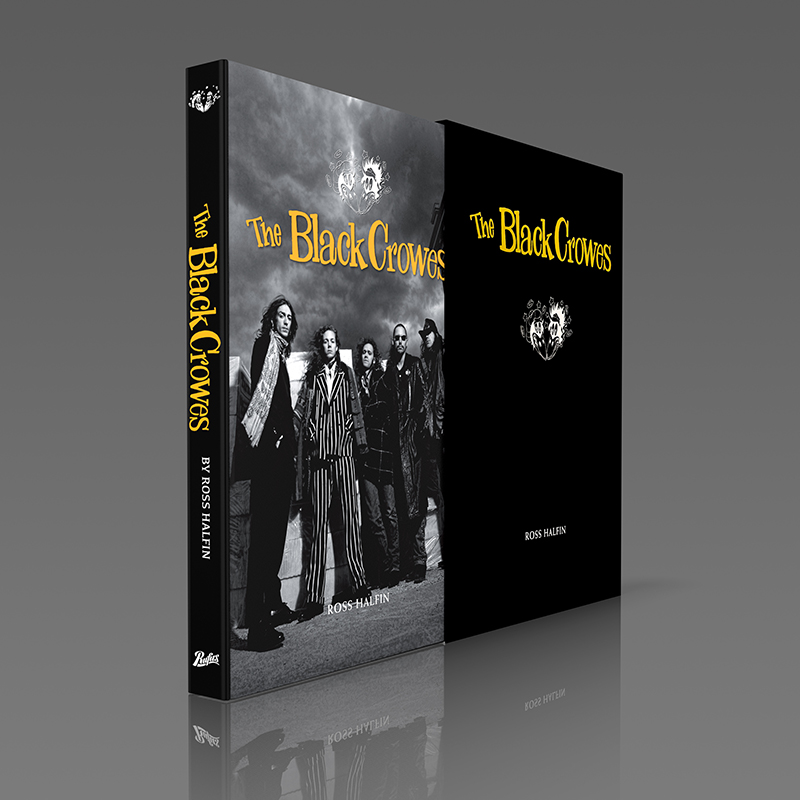 Rufus Publications and Ross Halfin are proud to present a huge, new, limited edition book 'The Black Crowes' featuring thousands of unseen images from Ross's extensive library.
Produced alongside Chris and Rich Robinson the book is a huge photographic essay on the band, formed in Marietta Georgia in 1984. The book features introductions from both brothers and as Chris Robinson says in his introduction, "To say that The Black Crowes & Mr. Halfin have a long history together is most definitely an understatement. Here in these photographs you will see & feel."

As Ross remembers. "Could I tell you stories about this band? I could probably tell you a hundred, and one of the highlights was seeing them opening for The Rolling Stones at Wembley Stadium and whilst doing an hour's set they did a 25-minute version of 'Thorn in My Pride'. In hindsight, perhaps not the best idea to warm up 90,000 people, although I did think it would be funny if they put it out as a single and called it the "Radio edit" - but that's not really the point to this, it's something I remembered which made me laugh, then again I saw them at The Forum in London when they did a really succinct and great rendition of the Joe Tex song Hush made famous by Deep Purple".

The Standard Edition
A large 304 page edition in a printed sleeve. Please note this edition is not signed.
Book measures 245mm x 348mm. Shipping now.