PORTRAITS OF RUSH (Leather and Metal Edition)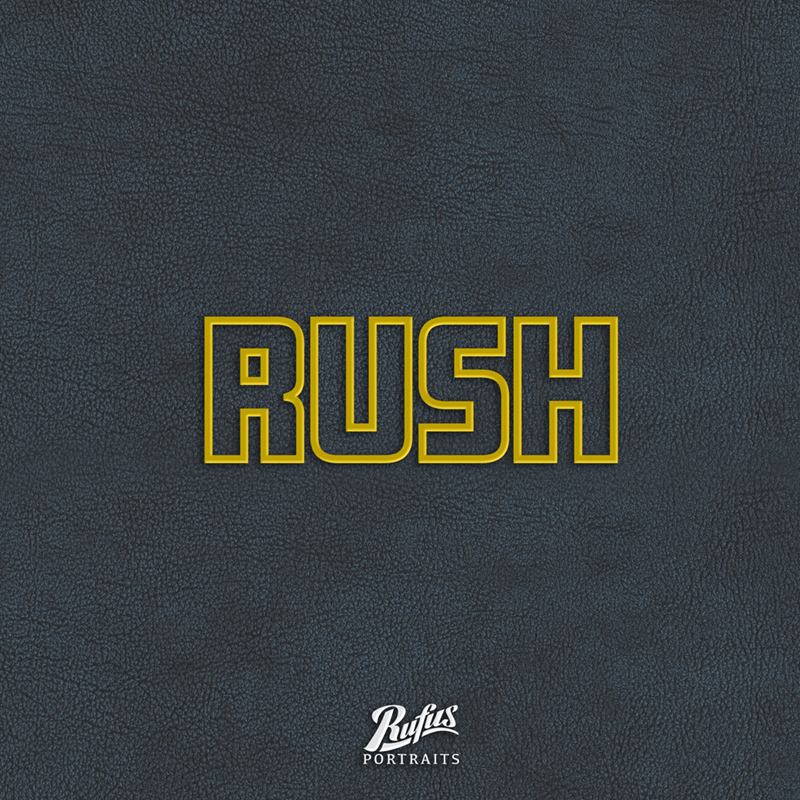 Portraits of Rush takes us on an epic, photographic journey from the All The World's A Stage Tour through to Exit Stage Left and the major tours in between.
Featuring the photo's of legendary music photographer Fin Costello, who had total access to the band as they travelled, rehearsed, played live and recorded in the studio, Portraits of Rush is a candid, beautiful book of the Canadian trio as they became one of rock's major bands. The images in this book have been specially prepared and processed for the black and white printing process, and will be re-produced using high quality matt coated art paper. With an introduction by John Tucker and featuring several articles on the band from magazines of the time the book is a celebration of one of the finest trio's in rock.
The very limited EPIC LEATHER & METAL edition is a huge 38cm square book, bound in recycled leather with gold and white foil deboss and supplied in a hand welded, aluminium slipcase. The book comes with a fold out poster. The books are individually hand stitched. Only 50 numbered copies are being made.
THE NEW PORTRAITS SERIES FROM RUFUS
Portraits is a new series of titles from Rufus and will comprise beautiful 230mm square books, each presented in a slipcase, and will feature a range of artistes. Each title will be created using the work of a main photographer associated with the artiste, plus supplementary imagery to complement the main images. The books are printed and bound in the UK and presented in a luxury, foiled slipcase. The books are not signed but will be numbered and will come with an exclusive poster or print.
Portraits will grow into a series of books released across the year and will be produced in a limited, worldwide run of 666 numbered unofficial books plus an even more limited epic Leather and Metal edition