PORTRAITS OF KISS (Leather and Metal Edition)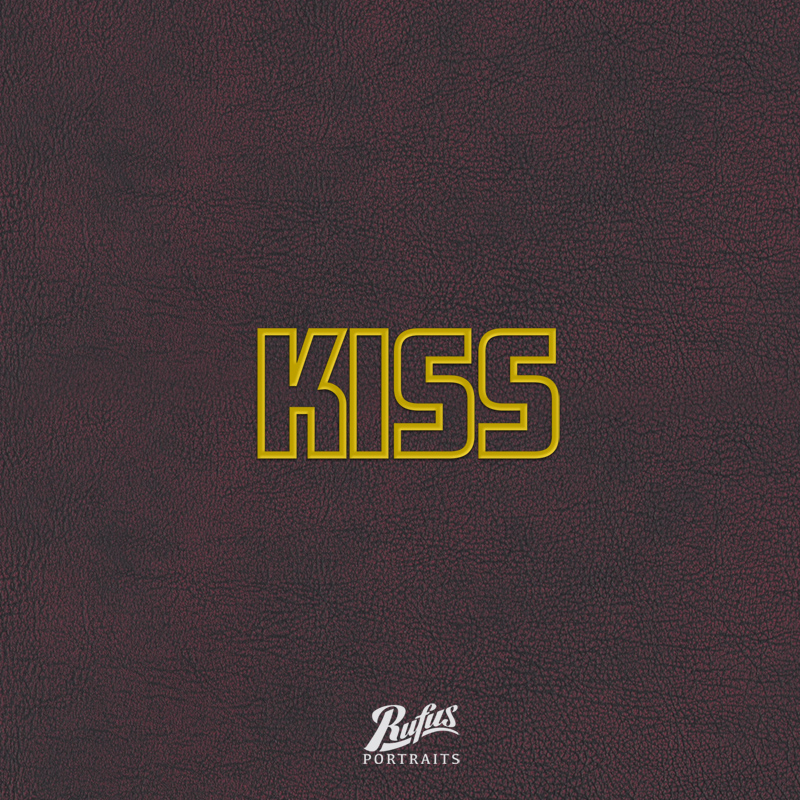 Portraits of Kiss - takes us on an incredible, photographic journey from the band's first proper tour in 1974 up until The Unmasked Tour finishing in 1980. The book draws on a huge range of images from legendary photographers including Fin Costello, Ross Halfin, Chris Walter, Michael Putland and Adrian Boot. Each image has been specially treated and prepared for the black and white printing process.
Kerrang's founding editor and Sounds writer (and major Kiss fan) Geoff Barton has written the books accompanying text.
The very limited EPIC LEATHER & METAL edition is a huge 380mm square book, bound in recycled leather with gold and white foil deboss and supplied in a hand welded, aluminium slipcase. The book comes with a fold out poster. The books are individually hand stitched. Only 50 numbered copies are being made.

THE NEW PORTRAITS SERIES FROM RUFUS

Portraits is a new series of titles from Rufus and will comprise beautiful 230mm and 380mm square books, each presented in a slipcase, and will feature a range of artistes. Each title will be created using the work of a main photographer associated with the artiste, plus supplementary imagery to complement the main images. The books are printed and bound in the UK and presented in a luxury, foiled slipcase. The books are not signed but will be numbered and will come with an exclusive poster or print.

Portraits will grow into a series of books released across the year and will be produced in a limited, worldwide run of 666 numbered unofficial books.