PORTRAITS OF IRON MAIDEN (Standard Edition)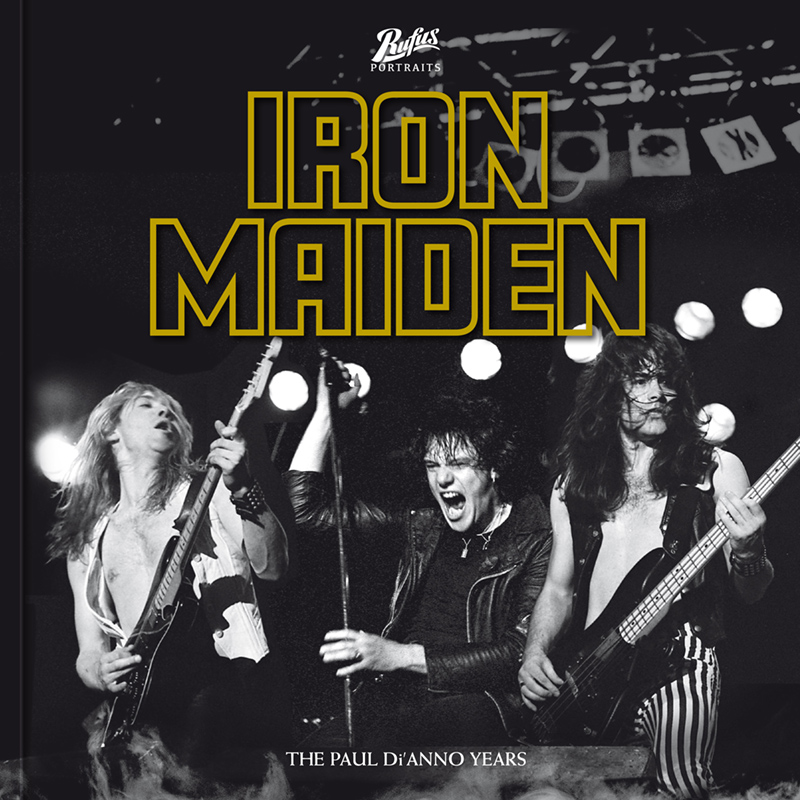 IRON MAIDEN - THE DI'ANNO YEARS is the third book in the Portraits range features the legendary Iron Maiden and covers the years the band emerged as a major force in British Heavy Metal with singer Paul Di'Anno.
Featuring hundreds of unseen, carefully restored, black and white images of the band at play, rehearsing, recording and of course, playing live at a series of pivotal gigs (including the legendary Ruskin Arms) the book charts their emergence as one of the UK's most important Heavy Metal acts.
The book is 230mm square, case-bound, 240 pages, printed on luxury 170gsm matt coated paper. The book comes with a fold out poster and is presented in a black slipcase with a gold foil logo. This main edition comes in 666 numbered copies
John Tucker has written a historical essay covering the period, and Kerrang's founding editor and Sounds writer Geoff Barton shares his thoughts of the period when the band emerged as a major force in the British Heavy Metal scene.
THE NEW PORTRAITS SERIES FROM RUFUS

Portraits is a new series of titles from Rufus and will comprise beautiful 230mm and 380mm square books, each presented in a slipcase, and will feature a range of artistes. Each title will be created using the work of a main photographer associated with the artiste, plus supplementary imagery to complement the main images. The books are printed and bound in the UK and presented in a luxury, foiled slipcase. The books are not signed but will be numbered and will come with an exclusive poster or print.

Portraits will grow into a series of books released across the year and will be produced in a limited, worldwide run of 666 numbered unofficial books.