The Sweet Anniversary Edition - Leather and Metal Edition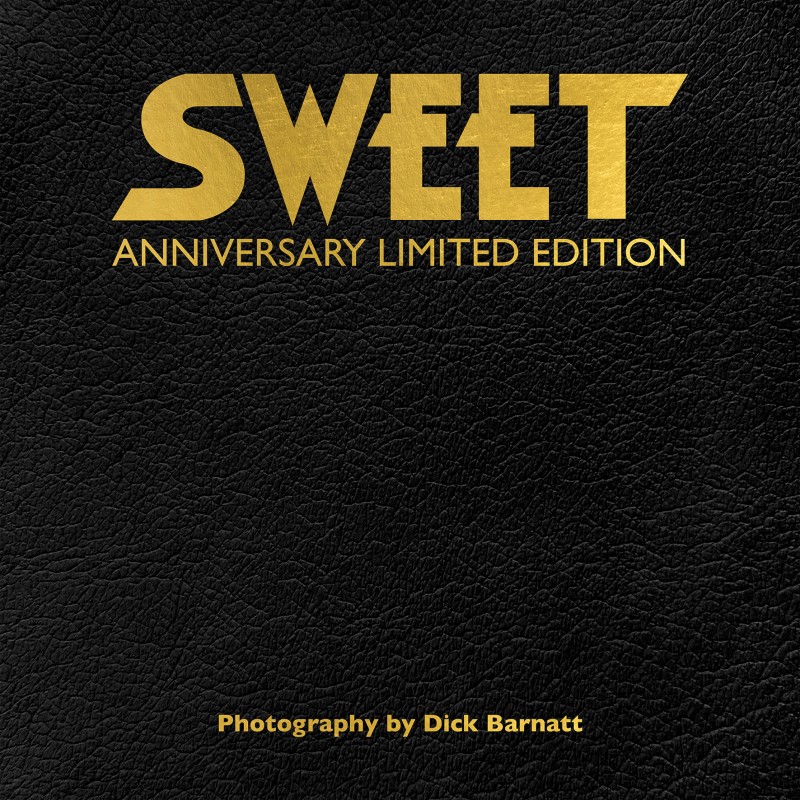 2018 saw the 50th anniversary of legendary British glam rockers The Sweet and to celebrate the occassion Rufus Publications is proud to announce the publication of photographer Dick Barnatt's visual record of the band.
Dick Barnatt has been the bands official photographer since 1976 and continues to work with them up to this day. Using his amazing collection he has curated this stunning, large format, luxury, 148 page coffee table book, released in two collectors versions and shipping at the end of March 2019. Each edition is 300mm square.
The Signed Leather and Metal Edition
Bound in recycled black leather, gold foil embossed and supplied in a hand made metal slipcase with die cut Sweet logo. Supplied with a folder containing 4 limited edition prints, poster and special T-shirt unique to this project. Personally signed by Andy Scott and Dick Barnatt. Individually numbered from 1 to 150.
Printed, bound and created entirely in the United Kingdom.
Book Specification
Artprints
A set of Dick Barnatt prints, printed at 300mm square and presented on high quality art paper. Suitable for framing and unique to this edition. Also includes a folder poster all housed in a special folder.
Binding and size
Threadsewn, 300mm square
Cover materials
Hard back book, 2500 micron greyboard with black recycled leather. Gold foil embossed SWEET logo.
Number of pages and paper type
148 pages, 170gsm silk artpaper
Slipcase
Handwelded aluminium slipcase, in gold paint, with die cut SWEET logo.